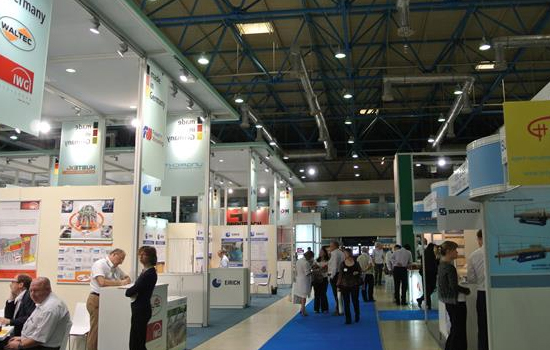 NOTIFICATION OF EXHIBITION AT ACHEMA 2018 IN Frankfurt Germany 11-15th JUNE.
It is a great pleasure to inform you that CLEY TECH will exhibit to ACHEMA 2018 scheduled from 11th through 15th of JUNE, 2018 at Frankfurt.
Booth#: A5-E23
The Akhema exhibition is organized by the German Association of Chemical Engineering and Biotechnology (Desima), held every 3 years, and has a history of more than 80 years. 3,800 exhibitors from 49 countries showcased the latest technologies and developments in the chemical, pharmaceutical and food industries. The enthusiastic participation of nearly 170,000 professional visitors from all over the world and the debut of a large number of new products have made Akhema an unshakable industry position as the "World Innovation Summit".
Our company supply MP, MPH series of pumps to solve the client difficulties, the pump reach to all customs requriements.
We are looking forward to seeing you at Frankfurt. When you visit the exhibition, please stop by our booth, and experience our products.